Grammy Award Latin Jazz Artist 'Poncho Sanchez' with members of the In The Mixx Band at the Riverside Tamale Festival April 13th 2019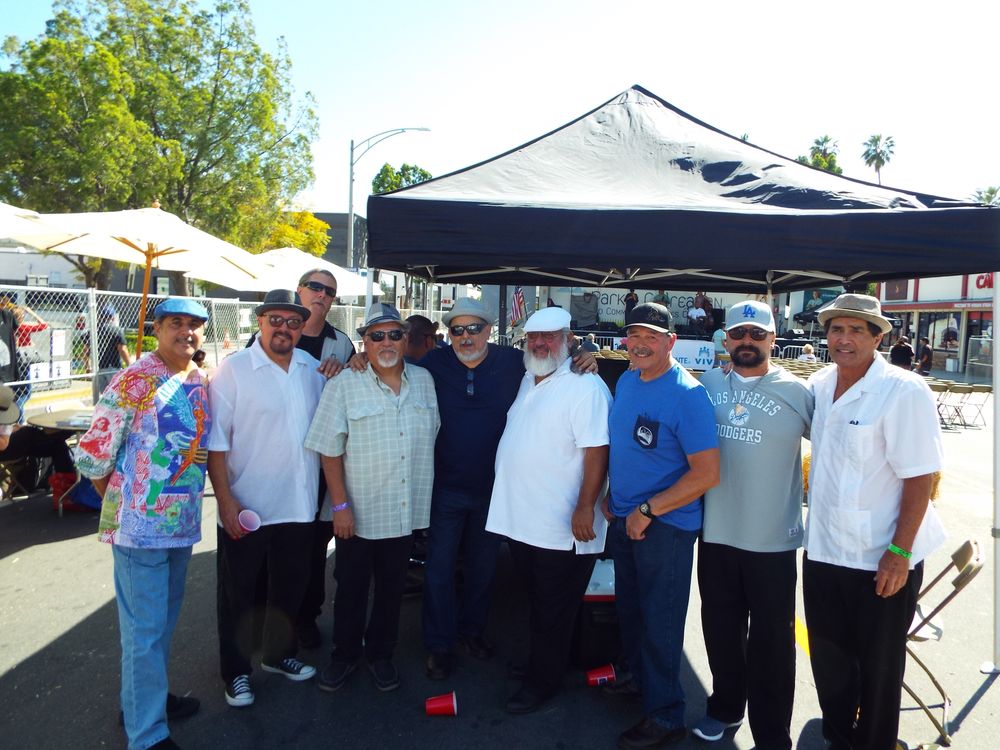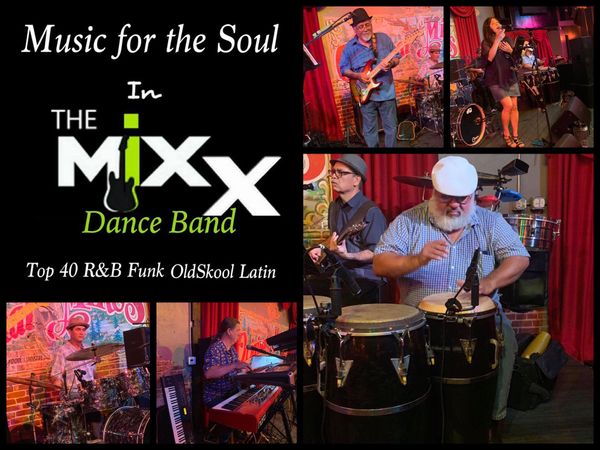 "

Bumpin with the Mixx Music for The Soul "
Electronic Press Kit
Meet In The Mixx                                                                           
Welcome to In The Mixx we started in a rehearsal Studio in 2017 with our combine talent and musicianship the Chemistry was amazing. Performing in Southern California throughout Los Angeles, Orange County and the Inland Empire.
In The Mixx consist of Music of the 60's, 70's, 80's R&B Soul, Top 40, Old School, Latin Soul, Funk, Cumbias and Dance plus a touch of Classic Rock and Country Rock In The Mixx has captivated audience at various venues from Opening Act, Headliner, Clubs, Restaurants, Festivals, Private and Corporate Events. We have perform 2017 & 2018 in Dec.at the International Indio Tamales Festival and the Riverside Tamales Festival April 2019 and was honor to be ask to perform onboard the USS Iowa this Summer August 2019 for the Pulmonary Hypertension Association Fundraiser in San Pedro Ca. so from the Desert to the Sea we are ready to perform at any event.
 In The Mixx is a up coming premier Dance Band that will have you Dancing all night long making it a Memorable Event  for all  were excited to release our first CD 'Bumpin the Mixx'  in 2018 we wish to thank you our fans for your support of In The Mixx & Supporting Live Music.
Press Shots of In The Mixx
Five Songs Tracks by In The Mixx / Title Bumpin the Mixx
0:00/5:01

0:00/4:26

0:00/3:12

0:00/5:17

0:00/4:33
In The Mixx Performing Live
Performing on the USS Iowa Aug.10th 2019 'All Hearts on Deck' for Pulmonary Hypertension Fundraiser
In The Mixx performing at 2018 International Indio Tamale Festival
Let it Whip / In The Mixx
Cinco De Mayo, Ballero, Me And Baby Brother / In The Mixx
Jungle Love / In The Mixx
When I think of you / In The Mixx
Ani't no Stopping us Now / In The Mixx
Booking Contact / Jerry Palacios (626) 221-2679